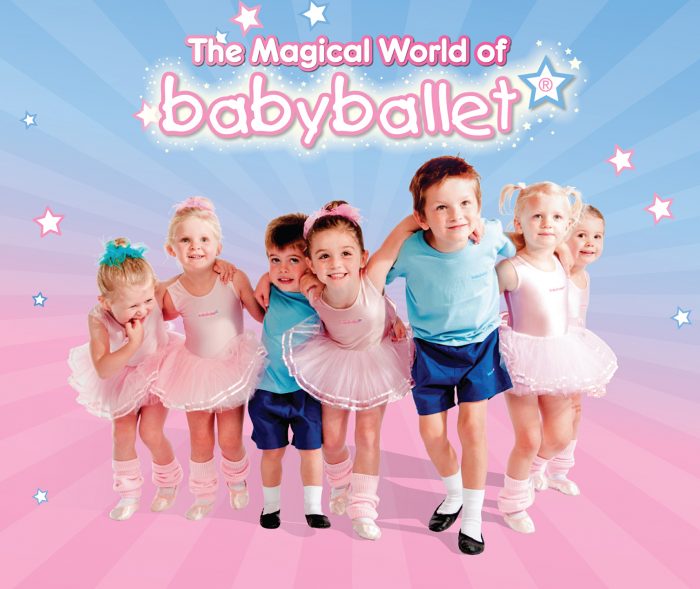 Auckland
Preschool Dance Classes | Ballet Lessons, Tap Dancing Lessons
---
Pricing:

See website for timetables & pricing

Suitability:

6 months - 6 years
---
About babyballet® New Zealand
Our babyballet® dance classes give every child from six months to six years the chance to dance and have fun!
babyballet® dance classes are bringing joy to thousands as we make learning to dance an unforgettable and magical experience – for you and your little star. The successful babyballet® programme, founded 15 years ago in the UK, is now also available in New Zealand. From six months to six years, our babyballet® classes will give your child the chance to dance, gain confidence and shine, in a fun, caring and supportive environment.
By learning through play, our qualified and welcoming teachers give babies, tots, toddlers, preschoolers and young children the chance to dance in their own unique way, having fun and making friends along the way, making this the perfect activity choice for you and your child.
Our programme and syllabus has been carefully designed by leading preschool dance and ballet experts. Our classes provide the opportunity for babies and young children to learn to dance and develop key life skills in a healthy, sociable, caring and safe environment. babyballet® is so much more than just a dance class and we can't wait to welcome you to our magical world.
AUCKLAND
TAURANGA
OAMARU
JOIN OUR BABYBALLET LICENSE FAMILY
If you've ever dreamed of running your own dance business or expanding your dance school, then a babyballet® license could be just the opportunity you've been waiting for. With territories available throughout New Zealand, setting up and running your own babyballet® license business could be nearer than you imagine!
Running your own babyballet® licensed classes at your dance studio couldn't be simpler. Once becoming a babyballet® New Zealand licensee you'll be given all the tools and advice you need to set up and bring babyballet® to children from 6 months to 6 years old in your area! Our preschool dance and ballet syllabus offers four stages of ballet dance classes for young children, plus a tap-dancing class for children over 3 years. The area you take on will be yours and yours alone – every licensee has exclusive rights to run our award-winning classes in their chosen area. In addition, licensees can also increase their income by offering babyballet® parties and through selling our adorable range of uniforms and merchandise.
"Even before my daughter Bunnie was born, I could not wait for her to start ballet classes! From the moment Bunnie started at babyballet®, both she and I have been thrilled to be part of this magical experience. Her teacher is so attentive, tailoring each class to the level and ability of each child. The time we spend together at babyballet® is both precious and memorable."
Natalie Figura, babyballet® mummy
"My daughter just adores her babyballet class with Miss Emma. Not only does she teach songs and dance moves to encourage coordination but she also teaches patience and the importance of sharing. She has learned all the routines and practices at home as much as she can. babyballet is a wonderful investment in her future."
becky baraclough, babyballet® mummy
"Lily has totally fallen in love with babyballet. She's only 2 but already I can see the classes are bringing her on with her development. Her motor skills are getting better every week and she's making lots of new friends. We both look forward to babyballet, it's our favourite day of the week!"
hayley johnson, babyballet® mummy
"Archie loves babyballet and has made many friends. The teachers are extremely friendly and make every child feel welcome. Archie loved being part of the babyballet shows and definitely shone on stage!"
Amanda Aspin, babyballet® mummy